Le titre j'en conviens est un peu austère, mais à vrai dire il y a peu à dire sur cette souris tant le produit est parfait, un design tout en symétrie qui conviendra aux droitiers comme aux gauchers, un choix de matière de qualité, une coque en alu brossé grise et une molette à cran qui fait son effet. 
Dans le colis, ne soyez pas étonné d'y trouver un câble de type USB-A – USB-C qui a pour mission de recharger cette souris qui faut le préciser est sans fil et communique via  Bluetooth. 
La souris y est bien évidemment présente ainsi que la notice qui précise la méthode d'appairage. Ne cherchez pas un quelconque adaptateur, Satechi a fait le choix de ne pas en fournir, il est vrai que la plupart des PC portable possède nativement cette méthode de communication, dans le cas contraire pas de panique, il suffira de trouver (Sur amazon ! ) ce genre d'accessoire vendu à bon prix.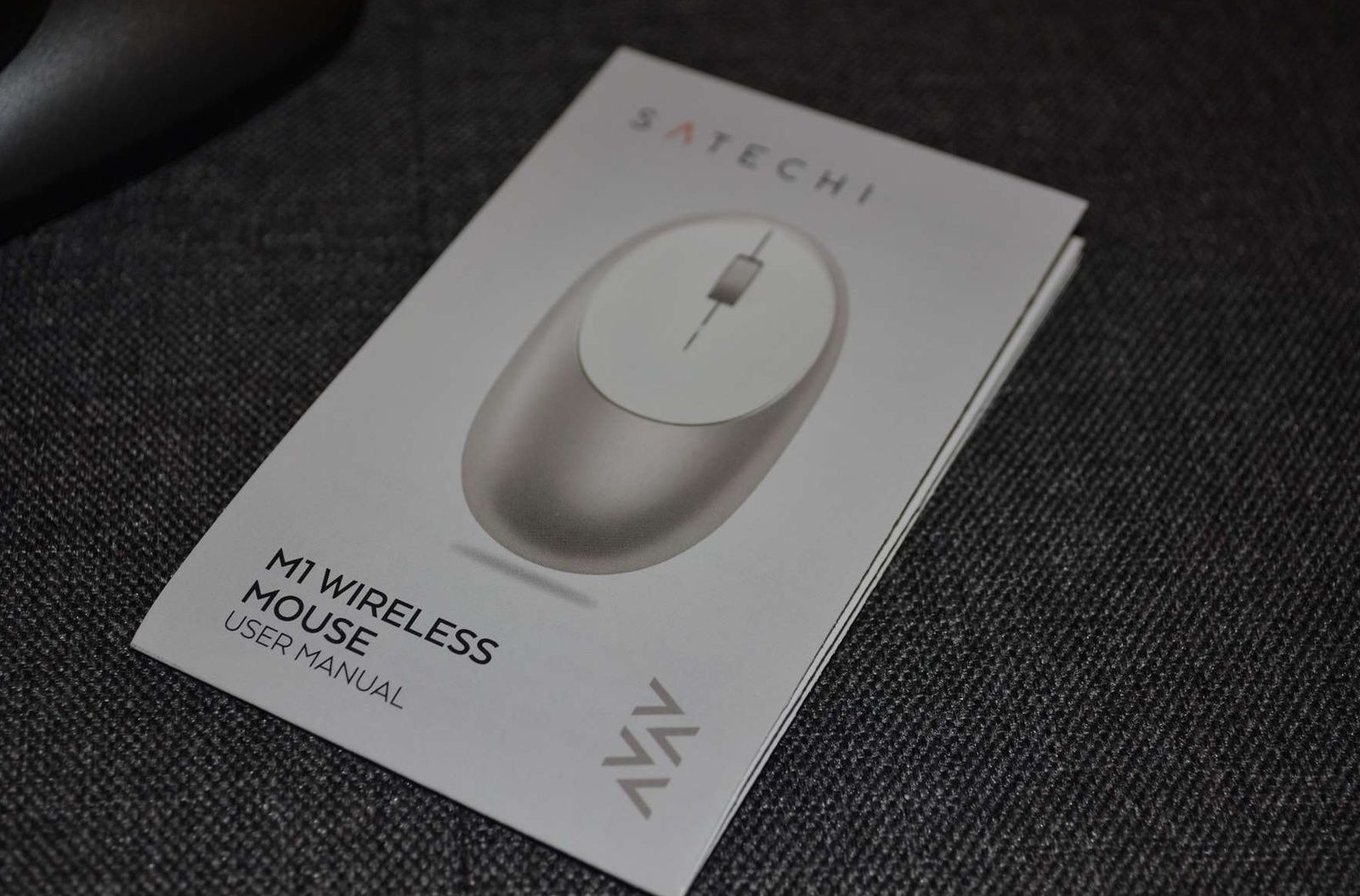 Notice en Français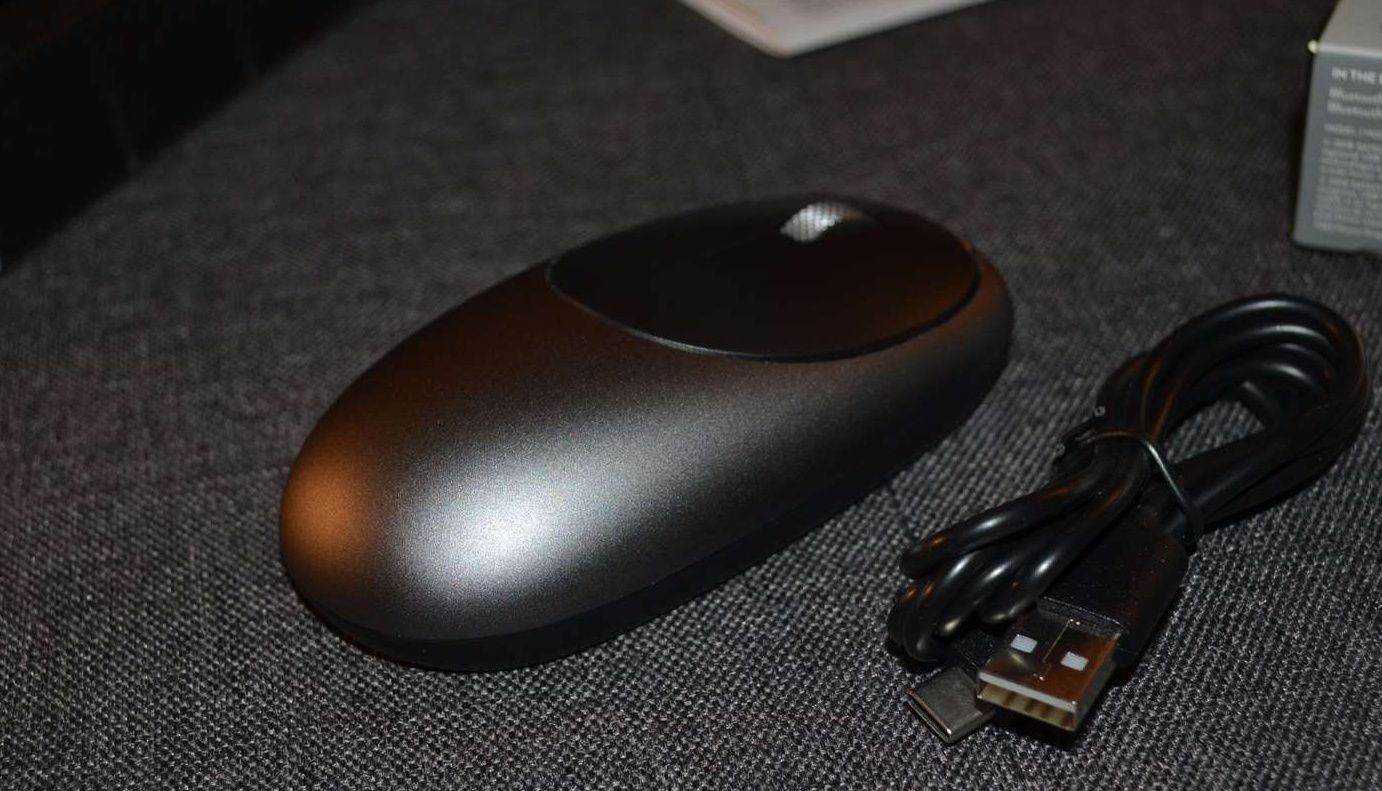 Et le câble pour recharger la souris.
Mise en service 
La souris est équipée d'un interrupteur Marche arrêt (sur le dessous) ainsi qu'un petit bouton à droite qu'il faudra presser 3 secondes pour l'appairage à votre PC, pensez à activer l'option recherche sur ce dernier, quasi instantané,  "Satechi  M1 Mouse " s'affiche à l'écran plus qu'à valider la connexion.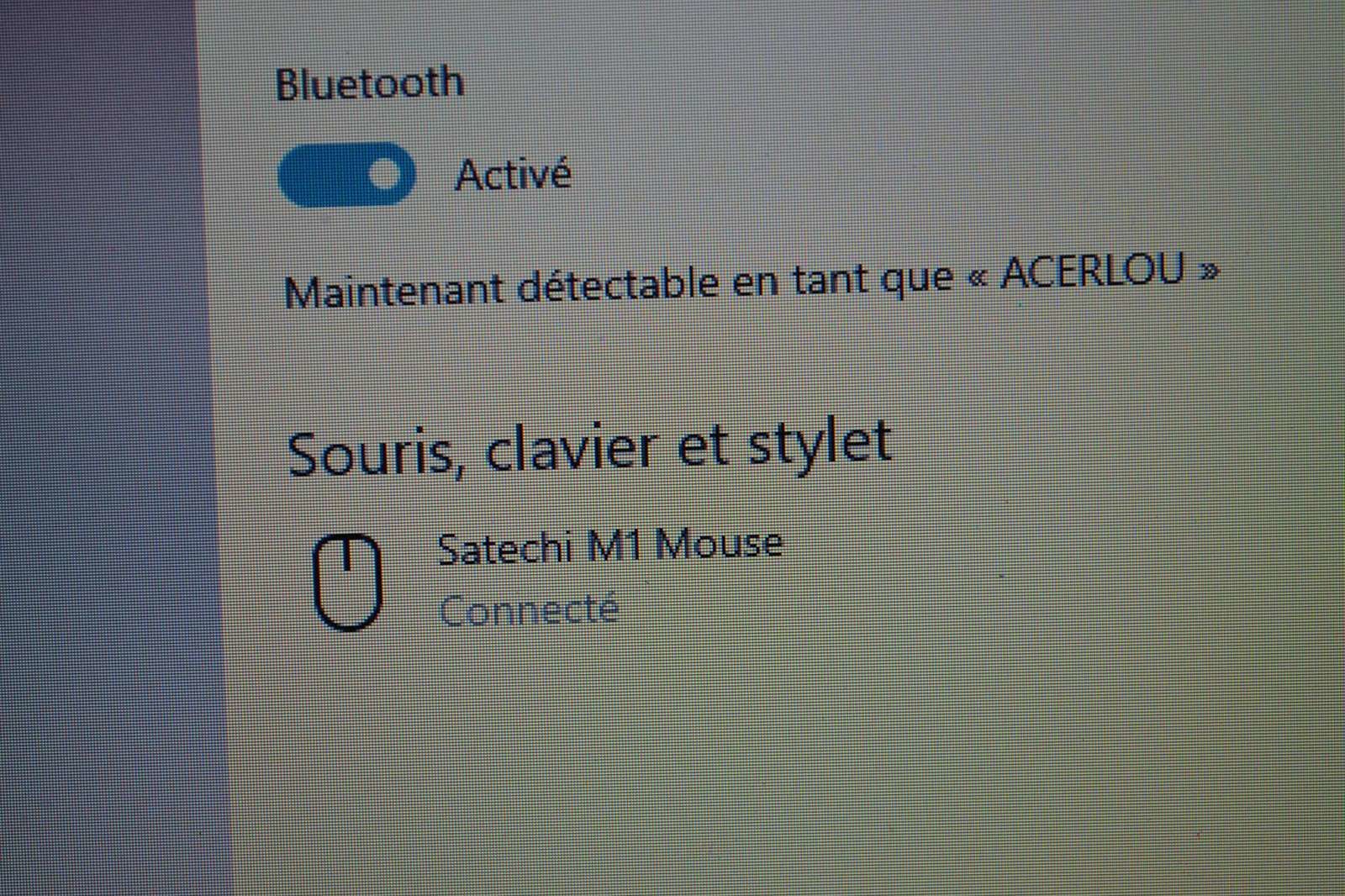 La souris s'avère ergonomique, la prise en main est bonne et la réactivité au rendez.  Sa sensibilité de 1200 DPI est un choix assez judicieux car elle conviendra aux usages de bureau comme aux joueurs, la course aux DPI est en effet assez inutile, 1200 DPI reste un niveau médian idéal pour des déplacements corrects et précis à l'écran.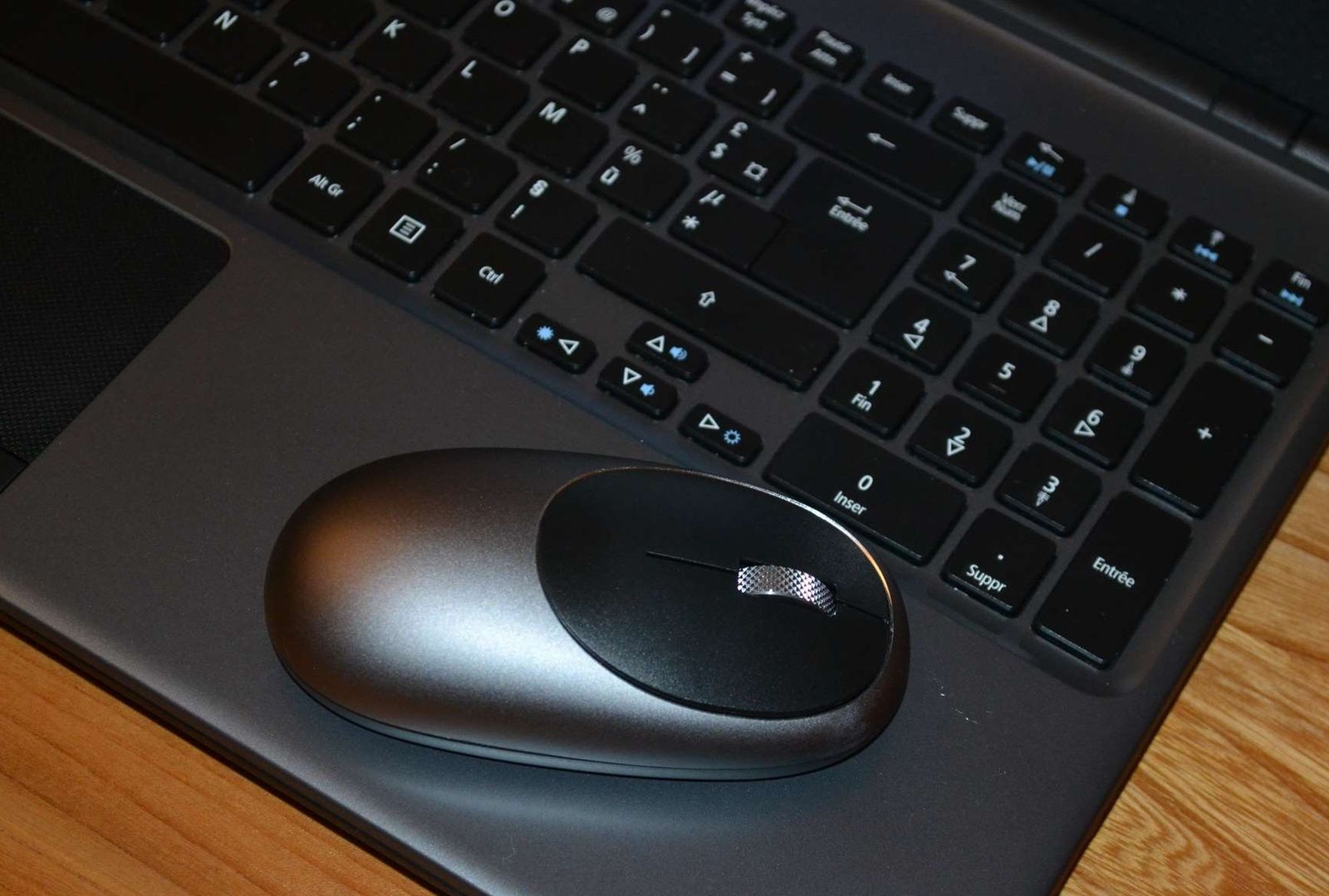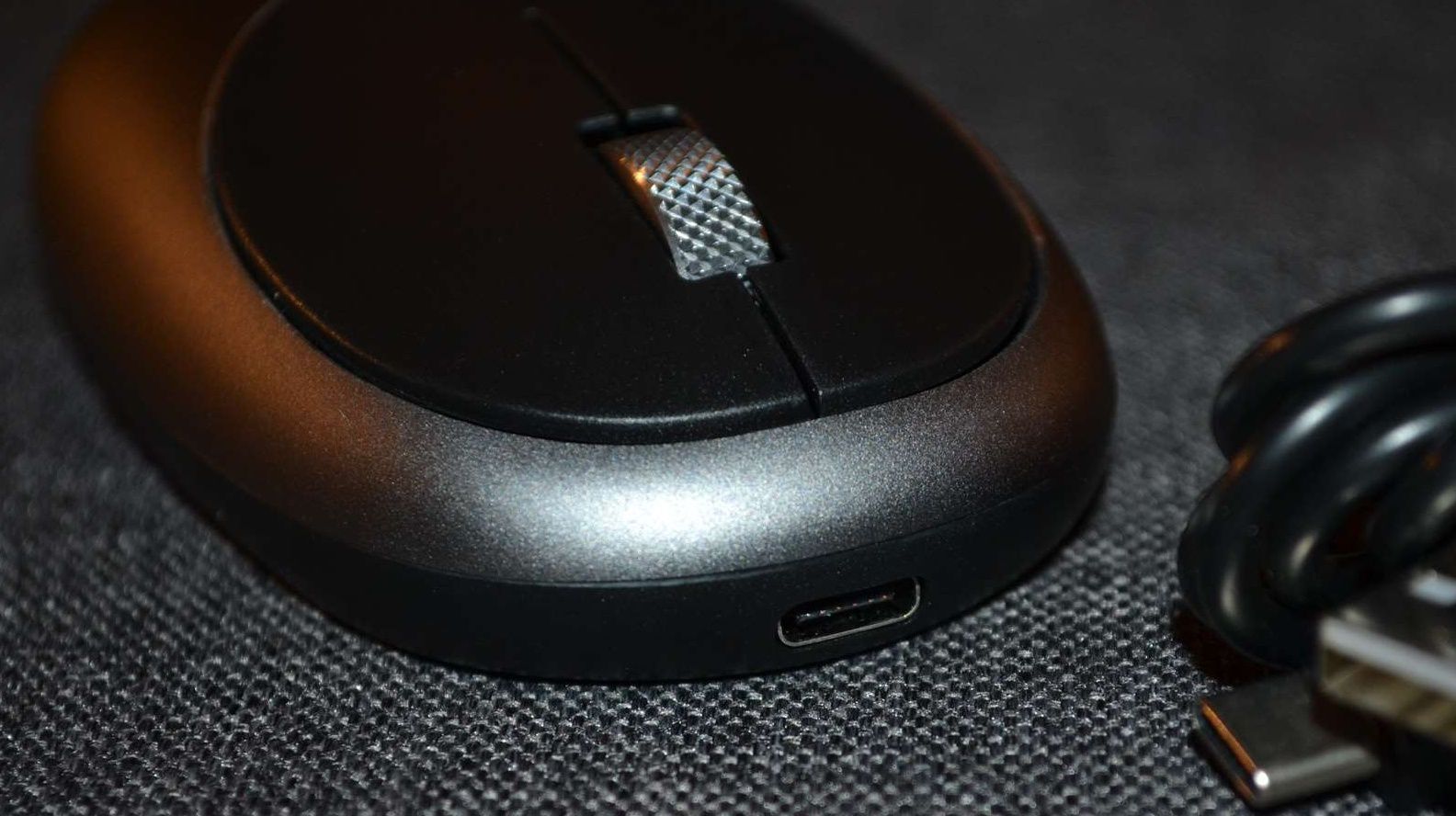 Les plus de la souris sans fil Satechi M1
Un design élégant et un choix de matières de qualité.  
Un bon compromis de sensibilité à 1200 DPI (point par pixel) 
Appairage facile et rapide
La batterie rechargeable (plus de piles !) 
Connectique USB-C avec le câble livré
La qualité excellente du produit
Les moins de la souris sans fil Satechi M1
Pas de récepteur Bluetooth livré , un paramètre à vérifier sur votre PC 
En conclusion
Je persiste avec mon titre, une belle souris qui ravira les utilisateurs de bureau comme les joueurs, une souris qui se passe de piles et de fil, c'est parfait ! 
The title I agree is a bit austere, but to tell the truth there is little to say on this mouse as the product is perfect, a symmetrical design that will suit right-handed and left-handed, a choice of quality material, a gray brushed aluminum shell and a knob that does its job.
In the package, do not be surprised to find a cable type USB-A – USB-C whose mission is to recharge this mouse that must be specified is wireless and communicates via Bluetooth.
The mouse is obviously present and the instructions that specify the method of pairing. Do not look for any adapter, Satechi has chosen not to provide it, it is true that most laptops natively own this method of communication, otherwise no panic, it will be enough to find (Sur amazon! ) this kind of accessory sold at a good price.
Notice in French
And the cable to charge the mouse.
Commissioning
The mouse is equipped with a power off switch (on the bottom) and a small button on the right that will need to press 3 seconds for pairing to your PC, remember to activate the search option on the latter, almost Instant, "Satechi M1 Mouse" is displayed on the screen more than validate the connection.
The mouse is ergonomic, the grip is good and responsiveness to the appointment. Its sensitivity of 1200 DPI is a wise choice because it will suit office uses as players, the race for DPI is indeed quite useless, 1200 DPI remains an ideal median level for correct and accurate on-screen movements.

AVAILABLE ON AMAZON
The most of the wireless mouse Satechi M1
Elegant design and a choice of quality materials.
A good compromise of sensitivity at 1200 DPI (point by pixel)
Easy and fast pairing
The rechargeable battery (no more batteries!)
USB-C connector with the cable delivered
The excellent quality of the product
The least of the wireless mouse Satechi M1
No Bluetooth receiver delivered, a parameter to check on your PC
In conclusion
I persist with my title, a beautiful mouse that will delight desktop users like gamers, a mouse that does without batteries and wire, it's perfect!